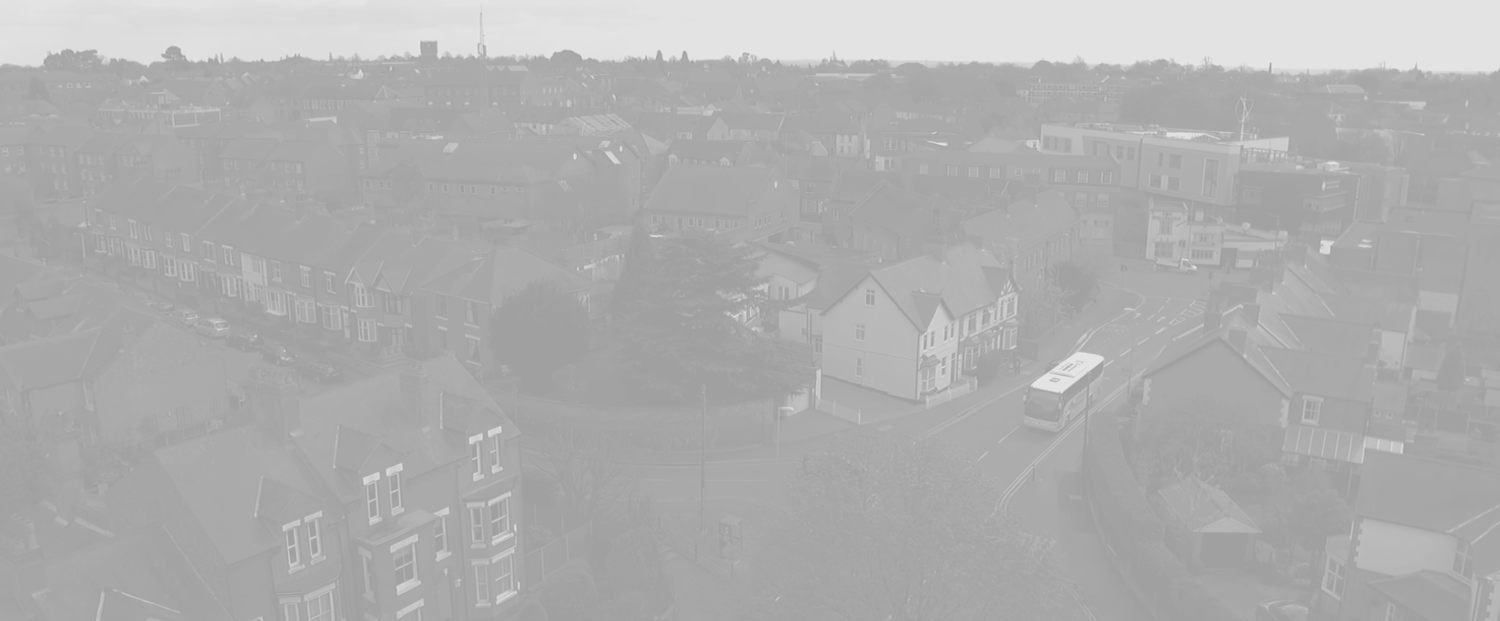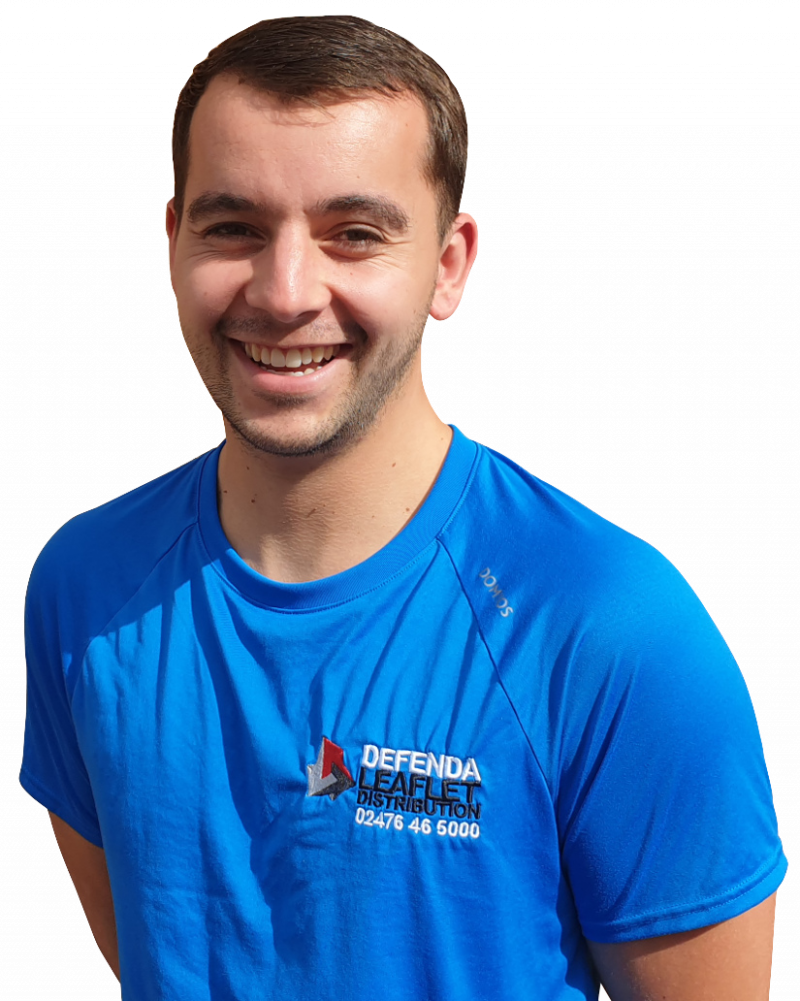 Make Every Leaflet Count
With
Live GPS Tracked Leaflet Delivery in Hinckley
BOOST YOUR SALES WITH LIVE GPS TRACKED LEAFLET DELIVERY IN HINCKLEY
Grow Your Business With Leaflet Distribution in Hinckley
Trust the leading local leaflet distribution company to help you attract new customers and increase sales with live GPS tracked flyer and leaflet distribution in Hinckley, Burbage, Earl Shilton, Barwell, Stoney Stanton, Broughton Astley or any other parts of Leicestershire.
Leaflet distribution in Hinckley represents a particularly effective means of driving up your sales, building brand awareness or informing members of the public about planning applications or road closures. So whether you need leaflet distributors to deliver flyers & leaflets to all of Hinckley or to define your leaflet distribution to Burbage, Barwell, Earl Shilton, Broughton Astley or Stoney Stanton, we can help.
Having been a historic method of information sharing & promotion, leaflet delivery – when combined with modern technology such as GPS tracking and detailed demographic targeting, using cutting edge software, really can produce outstanding results for your Hinckley leaflet and flyer distribution activities in today's hi-tech noise-filled digital world.
Need help identifying the best areas in and around Hinckley to target with your leaflets and circulars based on a range of metrics? Simply call us for help or see.
Live GPS tracking of your Hinckley leaflet delivery as it's happening gives you added peace of mind that your leaflets are being delivered correctly, and you are receiving the leaflet distribution service you have paid for.
Always make sure you are using a professional and reliable company to handle your important marketing campaigns.
Watch Us Work
As the area's longest established leaflet distribution company & the first in the UK to offer GPS tracked leaflet delivery, we understand how important it is for you to know your leaflets & flyers are being delivered faithfully. That's why we go even further & give you live access to our tracking so you can watch us work in real-time.
We provide a Hinckley leaflet distribution service to suit every budget.
Whether you are a local business wanting to attract new customers & boost sales with leaflet distribution in Hinckley and nearby areas such as: Burbage, Earl Shilton, Broughton Astley, and Stoney Stanton, or a national advertiser with local stores, we provide an unbeatable range of services at excellent prices to suit your strategy.
And of course, as the first UK leaflet distribution company to introduce GPS tracked leaflet delivery — every one of our services is backed-up by our customer accessible live GPS tracking. So with real-time access to our tracking software you know exactly where and when your leaflets are being delivered.
Have a look through our price list below to find the perfect Hinckley leaflet delivery service and if there is anything else you want to discuss, just give us a call or drop us an email and we will be more than happy to help.
Our Hinckley Leaflet Distribution Services
&

Prices
From Just
£89.00
per thousand
From Just
£65.00
per thousand
From Just
£35.00
per thousand
From Just
£25.00
per thousand
Call us
P.O.A
For more info
Let us Help You Launch a Successful Leaflet Campaign…
With our origins going back to 1996 and considerably more than a century of combined experience in delivering leaflets and other marketing material, Defenda Leaflet Distribution have developed a range of Hinckley leaflet distribution services to suit all types of companies and all types of budgets.
Direct marketing such as leaflet delivery, when carried out properly, is an extremely effective method of generating high volumes of sales enquiries & ultimately sales.
To help clients achieve the maximum benefit from their Hinckley flyer or leaflet distribution campaign, we can help with the design of their leaflet, the construction of a well thought out & properly targeted Hinckley campaign and also extremely economical printing of the leaflet itself.
We are always delighted to hear from potential clients and help them with advice on how best they can increase sales through professional Hinckley flyer distribution or letterbox marketing as it's often described.
Solus Leaflet Distribution
Solus Leaflet Distribution Service (Hinckley)
The SOLUS distribution service gives you ultimate control over your leaflet distribution campaign. You choose the distribution area and the timing of your distribution.
Paired with the fact that your item will also be delivered completely alone means that you won't be competing for the attention of your potential customers with any other marketing material and therefore much more likely to be noticed and stimulate a response to your offer.
This service also gives you the choice to target areas based on specific demographics by utilising our various sets of demographic data to ensure that your leaflets are going to the most appropriate households and massively increasing the chances of a successful campaign.
The SOLUS service consistently achieves the highest response rates and allows you to maintain control of your leaflet distribution from start to finish. Solus leaflet delivery is a firm favourite with companies who require a precisely targeted marketing campaign.
From Just £89.00 + VAT (per thousand)
Call us now to discuss your Solus leaflet distribution campaign on 02476 465000
Supported Solus Leaflet Distribution
Supported Solus
Leaflet Distribution Service (Hinckley)
The Supported Solus leaflet distribution service allows you to maintain total control over your leaflet distribution area and your campaign timing in the same way the SOLUS service does.
You are still be able to plan your campaign based on specific demographics to help ensure your leaflets are reaching the right homes.
The only difference is that your leaflet can be delivered with a one or two other non-competing leaflets (you decide) – which allows you to make a saving on your overall distribution price.
This service is perfect for customers who need to target specific locations, but don't need to be the only item going through the door. As your leaflet is being delivered with only one or two other pieces of marketing material, dilution of your message is kept to a minimum.
From Just £65.00 + VAT per thousand (min 5,000)
Call us now to discuss your Supported Solus leaflet distribution campaign on 02476 465000
Shared Leaflet Distribution
Shared
The Shared leaflet distribution service operates similarly to our other 2-share leaflet distribution service in terms of the sector selection and the frequency of distribution runs.
The main difference being that your leaflet will be delivered with up to 3 other pieces of non-competing marketing material.
To view and select your Hinckley distribution sector, please follow this link, or view our Hinckley leaflet distribution sector map.
This service works perfectly for clients who are looking to spread their marketing message and increase sales within a certain sector of the city, or are working to a specific budget and still wish to benefit from a professional, Live GPS tracked door to door marketing service.
From Just £35.00 + VAT per thousand (min 5,000)
Call us now to discuss your Shared leaflet distribution campaign on 02476 465000
Flexi-Drop Leaflet Distribution
Flexi-Drop
Leaflet Distribution Service (Hinckley)
The Flexi-Drop leaflet distribution service offers a very powerful way to get your marketing message into the hands of your potential customers at an incredibly low price.
It is perfectly suited to clients that are able to be more flexible in terms of  their distribution location and the timing of their campaign. With the Flexi-Drop service, your leaflets can be delivered to any – or all of our Hinckley Shared Leaflet Distribution Sectors.
Although slightly reducing the overall control over your distribution campaign, customers who are not geographically restricted when it comes to attracting new clients and can be flexible with timings can achieve an extremely high level of coverage and still have the ability to monitor their campaign in real time with our Live GPS tracking system.
From Just £25.00 + VAT per thousand (min 5,000)
Or try this service with the minimum quantity of 5,000 and pay just £29.00 + VAT per thousand
Call us now to discuss your Flexi-Drop leaflet distribution campaign on 02476 465000
Business-to-Business Leaflet Distribution
Business to Business (B2B)
Leaflet Distribution Service
Our B2B or business to business flyer & leaflet distribution is the perfect service for companies wishing to target other businesses with their marketing material.
As with all of our services it comes with complete GPS tracking. Something which allows you to monitor the distribution of your flyers or leaflets in real-time on your computer or mobile devices such as smart phones.
The service is available for industrial estates, trading estates & retail parks throughout the Midlands & even nationally where required.
So if you want to discuss a B2B leaflet distribution campaign in cities such as Coventry, Birmingham, Leicester, Nottingham, Derby or smaller towns like Nuneaton, Leamington, Solihull, Wolverhampton or Walsall, then why not get in touch for more information or click here.
Call us for B2B Leaflet Delivery Prices
Call us now to discuss your B2B leaflet distribution campaign on 02476 465000
Exhibition and Event Promotion With Targeted Flyer and Leaflet Distribution
We can help make your event a resounding success with our professional GPS tracked leaflet distribution service.
Not only do we provide completely transparent distribution of your promotional leaflets & flyers…we can, if required, also demographically map areas prior to distribution based on the sort of attendees you hope to attract to the event. Metrics such as age, wealth, homeownership and many more can be used to target your ideal target audience.
We are the areas longest established leaflet distribution company & were the first U.K. leaflet distributors to introduce GPS tracked delivery that allows customers to watch our teams deliver their leaflets in real-time on their computers or mobile phones. So if you want to place the distribution of your exhibition or event marketing material in safe hands call or email us today.
We regularly distribute flyers promoting concerts, food exhibitions, home & lifestyle exhibitions, overseas property ownership events, wedding shows, pet shows and even firework displays.
We also help organisers promote engineering and other trade shows with our B2B distribution service.