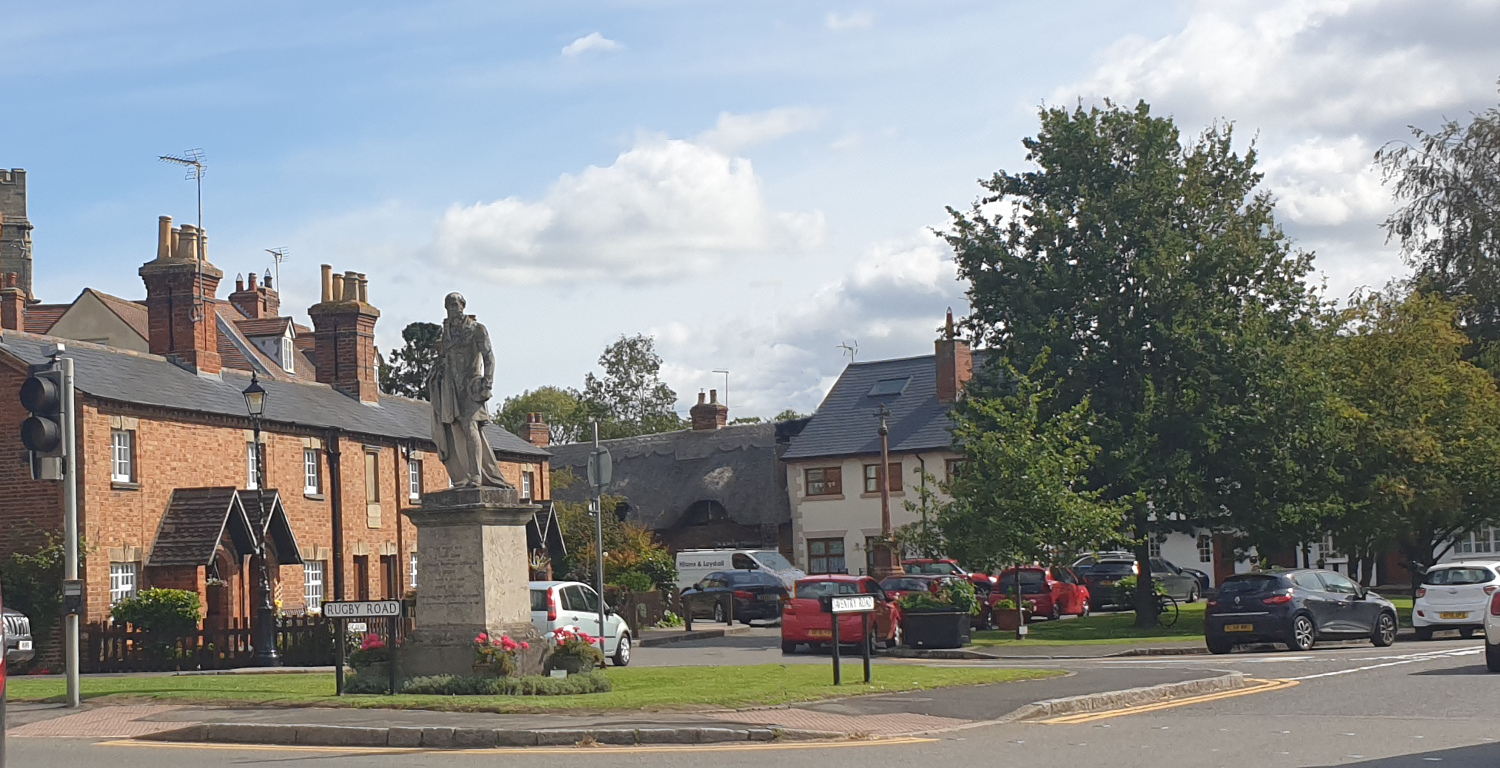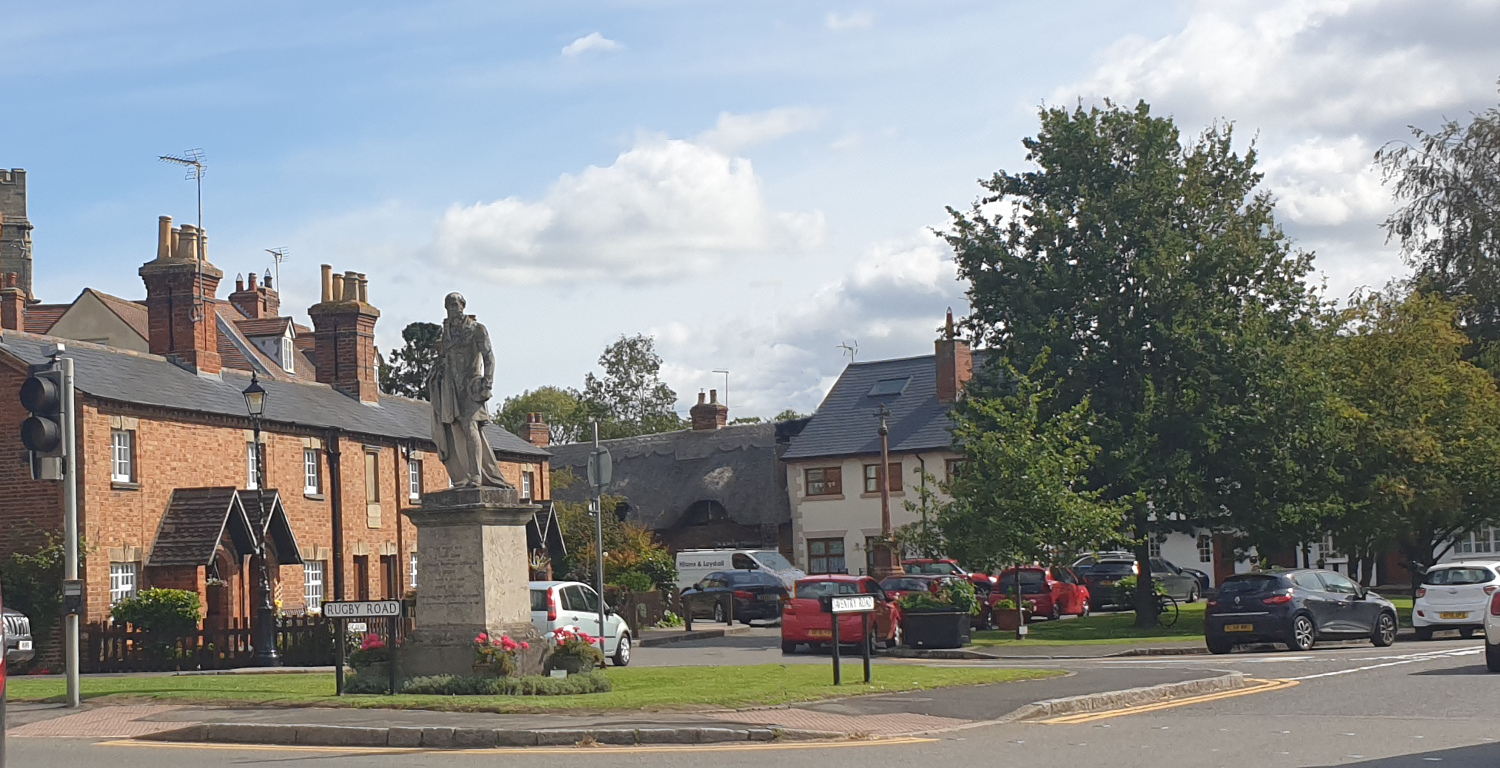 Get Noticed with
Reliable Leaflet Delivery Throughout Rugby
Call us on 01788 222853 to Arrange Your Leaflet Delivery in and around Rugby
We provide a Rugby leaflet distribution service to suit every budget.
Whether you are a local business wanting to attract new customers & boost sales with leaflet distribution in and around Rugby, including areas such as: Dunchurch, Long Lawford, Cawston, Brownsover and Crick, or a national advertiser with local stores, we provide an unbeatable range of services at excellent prices to suit your strategy.
And of course, as the first UK leaflet distribution company to introduce GPS tracked leaflet delivery — every one of our services is backed-up by our customer accessible live GPS tracking. So with real-time access to our tracking software you know exactly where and when your leaflets are being delivered.
Have a look through our price list below to find the perfect Rugby leaflet delivery service and if there is anything else you want to discuss, just give us a call or drop us an email and we will be more than happy to help.
Our Rugby Leaflet Distribution Services
&

Prices
From Just
£85.00
per thousand
From Just
£65.00
per thousand
From Just
£35.00
per thousand
From Just
£25.00
per thousand
Call us
P.O.A
For more info
Boost Your Sales With Leaflet Distribution in Rugby
Solus Leaflet Distribution
Solus Leaflet Distribution Service (Rugby)
The SOLUS distribution service gives you ultimate control over your leaflet distribution campaign. You choose the exact distribution area and the timing of your campaign.
Paired with the fact that your item will also be delivered completely alone means that you won't be competing for the attention of your potential customers with any other marketing material and therefore much more likely to be noticed and stimulate a response to your offer.
This service also gives you the ability to target areas and people based on specific criteria by utilising our various sets of demographic data to ensure that your leaflets are going to the most appropriate households and greatly increasing the chances of a successful campaign.
The SOLUS service consistently achieves the highest success rates and allows you to maintain control of your leaflet distribution from start to finish. Solus leaflet delivery is a firm favourite with companies who require a precisely targeted marketing campaign.
From Just £85.00 + VAT (per thousand)
Call us now to discuss your Solus leaflet distribution campaign on 01788 222853
Supported Solus Leaflet Distribution
Supported Solus Leaflet Distribution Service (Rugby)
The Supported Solus leaflet distribution service allows you to maintain total control over your leaflet distribution area and your campaign timing in the same way the SOLUS service does.
You are still be able to plan your campaign based on specific demographics to help ensure your leaflets are reaching the right homes.
The only difference is that your leaflet can be delivered with one or two other non-competing leaflets (you decide) – which allows you to make a saving on your overall distribution price.
This service is perfect for customers who need to target specific locations, but don't need to be the only item going through the door. As your leaflet is being delivered with only one or two other pieces of marketing material, dilution of your message is kept to a minimum.
From Just £65.00 + VAT per thousand (min 5,000)
Call us now to discuss your Supported Solus leaflet distribution campaign on 01788 222853
Shared Leaflet Distribution
The Shared leaflet distribution service operates similarly to our other 2-share leaflet distribution service in terms of the area selection and the frequency of distribution runs.
The main difference being that your leaflet will be delivered with up to 3 other pieces of non-competing marketing material.
This leaflet delivery service works perfectly for clients who are looking to spread their marketing message and increase sales within a certain area, or are working to a specific budget and still wish to benefit from a professional, Live GPS tracked door to door marketing service.
To view and select your shared distribution area, please view our Rugby shared leaflet distribution sector map
From Just £35.00 + VAT per thousand (min 5,000)
Call us now to discuss your Shared leaflet distribution campaign on 01788 222853
Flexi-Drop Leaflet Distribution
Flexi-Drop Leaflet Distirbution Service (Rugby)
The Flexi-Drop leaflet distribution service offers a very powerful way to get your marketing message into the hands of your potential customers at an incredibly low price.
It is perfectly suited to clients that are able to be more flexible in terms of  their distribution location and the timing of their campaign. With the Flexi-Drop service, your leaflets can be delivered to any – or all of the areas in our Rugby shared distribution sector map.
Although slightly reducing the overall control over your distribution campaign, customers who are not geographically restricted when it comes to attracting new clients and can be flexible with timings can achieve an extremely high level of coverage and still have the ability to monitor their campaign in real time with our Live GPS tracking system.
From Just £25.00 + VAT per thousand (when booking 20,000)
Or try the minimum quantity of 5,000 for just £29.00 + VAT per thousand
Call us now to discuss your Flexi-Drop leaflet distribution campaign on 01788 222853
Business-to-Business Leaflet Distribution
Business to Business (B2B)
Leaflet Distribution Service
Our B2B or business to business flyer & leaflet distribution is the perfect service for companies wishing to target other businesses with their marketing material.
As with all of our services it comes with complete GPS tracking. Something which allows you to monitor the distribution of your flyers or leaflets in real-time on your computer or mobile devices such as smart phones.
The service is available for industrial estates, trading estates & retail parks throughout the Midlands & even nationally where required.
So if you want to discuss a B2B leaflet distribution campaign in cities such as Coventry, Birmingham, Leicester, Nottingham, Derby or smaller towns like Nuneaton, Leamington, Solihull, Wolverhampton or Walsall, then why not get in touch for more information or click here.
Call us for B2B Leaflet Delivery Prices
Call us now to discuss your B2B leaflet distribution campaign on 02476 465000
Targeting Specific Areas Around Rugby With Your Direct Mail / Circular Distribution Campaign
As a local leaflet delivery company our distributors have excellent knowledge of Rugby, Dunchurch, Long Lawford, Crick and the other smaller villages and communities nearby as our distribution teams cover the areas on an extremely regular basis.
This provides invaluable familiarity with the area, enabling us to ensure that your leaflet distribution in the Rugby District is as efficient as possible.
Rugby along with the surrounding area can be an extremely effective place to target with leaflet distribution, often resulting in excellent response rates to marketing campaigns if they are carried out properly.
With our numerous sets of demographic data we are able to pin-point the likely location of specific groups of people with a high degree of accuracy based on a range of different criteria from within the larger overall area. Something which helps ensure that your leaflets are going through the most relevant letterboxes and in turn generating a much higher return on your investment than a more general and less targeted Rugby leaflet drop.
So if you require professional and reliable leaflet distribution throughout Rugby & areas such as Long Lawford, Crick, or Dunchurch, just give us a call and we will be delighted to help you start planning a completely bespoke leaflet distribution campaign.
> Find out more about precisely targeted leaflet delivery here