What's The Pay For Delivering Leaflets…
What is the going rate for delivering flyers & leaflets?
It's a very good question but one that needs to be drilled down on a little in order to give a meaningful answer.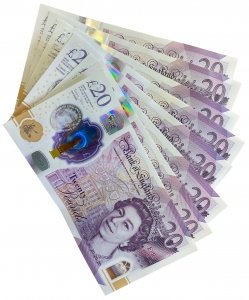 Shareplan / Shared Leaflet Distribution
Shared leaflet distribution should be paid out at about £70 per thousand for a four share in a reasonable drop area (fairly dense housing). Anything less and even a pretty good distributor / deliverer is going to be pushed to achieve the minimum wage for doing what is a really tough job. Modest reductions can be made for a shared delivery consisting of less leaflets. Rural & extra rural deliveries should be paid out at considerably more than the £70 base figure.
Solus / Single Leaflet Distribution
Realistically very few areas in terms of housing density would justify paying distributors less than £55 per thousand. As with a shared delivery service, rural & extra rural leaflet distribution should be paid at a considerably more generous level.
What should you be paying to have your leaflets delivered?
In order to pay leaflet distributors a respectable amount for the very hard work they do, anybody looking to place a distribution booking should expect to pay upwards of £35 per '000 for a four share delivery & at least £85 per '000 for solus distribution.
It may be possible to shave a bit off these figures if you use a distributor that doesn't offer real-time GPS tracking that you can log into and watch as your leaflets are being delivered live…but if you decide to go down this route you do so at your peril.
If you are being offered rates substantially lower than the figures above, you are either helping in the exploitation of a human being or more likely about to be conned by a company that has no intention of delivering your leaflets in anything like the way you expect or are paying for.
Scams to watch out for with underpriced leaflet & flyer distribution
Double-dropping — putting two or more leaflets through letterboxes.
House-skipping — missing every other house or multiple houses.
Dumping — pretty self-explanatory
Live customer accessible GPS tracked distribution prevents such malpractices but adds costs for the distribution company in terms of the GPS tracking device itself & the ongoing software costs. The amount extra you will pay for a GPS tracked service is dwarfed by the cost of being duped by an unscrupulous delivery company.
See our piece on choosing the right kind of GPS leaflet distribution tracking here.
Defenda Leaflet Distribution is a trading name of Defenda Marketing Services Ltd
Although we are headquartered in Coventry, we have offices across the Midlands & provide weekly & monthly leaflet delivery services in Birmingham, Leicester, Nuneaton, Warwick, Leamington, Kenilworth, Rugby and solus leaflet distribution to any mainland U.K. city, town or village that clients require.
https://www.defendaleafletdistribution.co.uk/wp-content/uploads/2021/08/money-stack-image.jpg
1672
1388
Daniel Clark
https://www.defendaleafletdistribution.co.uk/wp-content/uploads/2020/01/IMG_0676-1-300x129.png
Daniel Clark
2021-08-06 15:35:39
2021-08-10 09:21:23
What's The Pay For Delivering Leaflets…